1.Click the icon on top right corner on our website, to become our member.

2.If you are our regular customer, you can click "login" directly. If not, you need to register first.

3.After you sign in or register successfully, you will be forwarded to the User Center.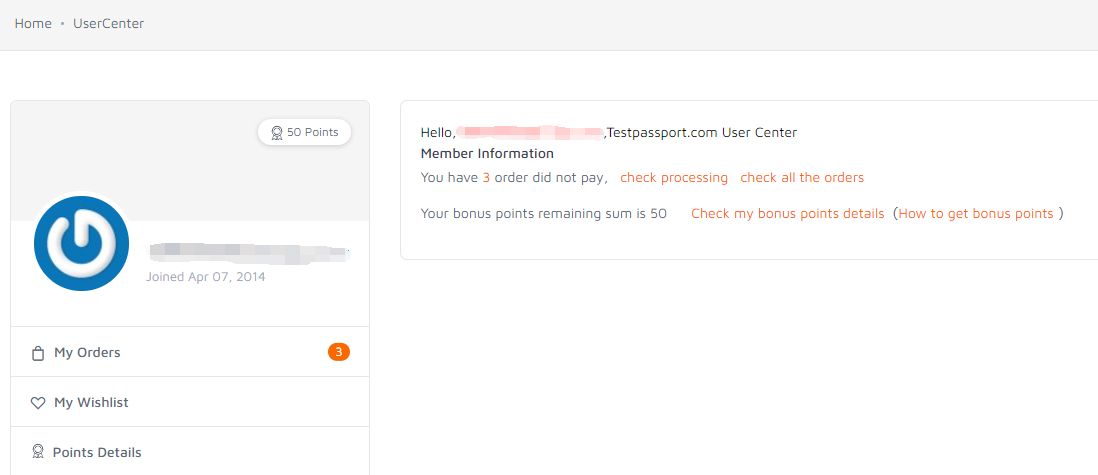 4.Through "

" or "certifications" to find the exam which you want, and then click the button "Add to cart" or "Checkout" directly. Before you decide to add the product to the cart, you can check the PDF demo or practice real questions first. Besides, you can check the promotion for this exam.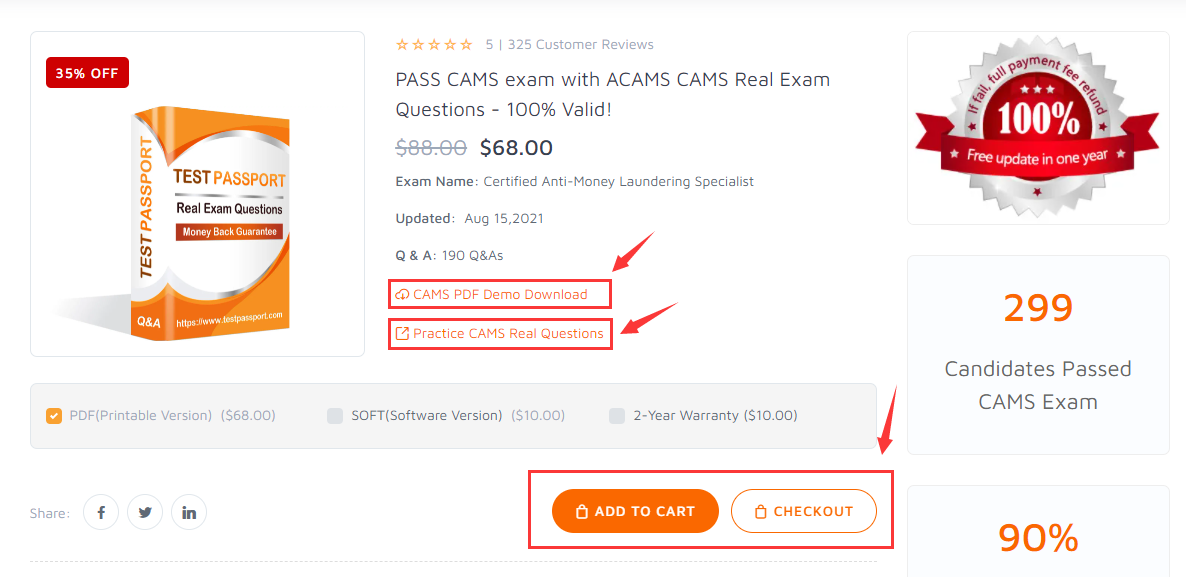 5.In this page, please confirm the exam name and code carefully. Input the voucher code and coupon code, and then click the button "Proceed to checkout" into the next page.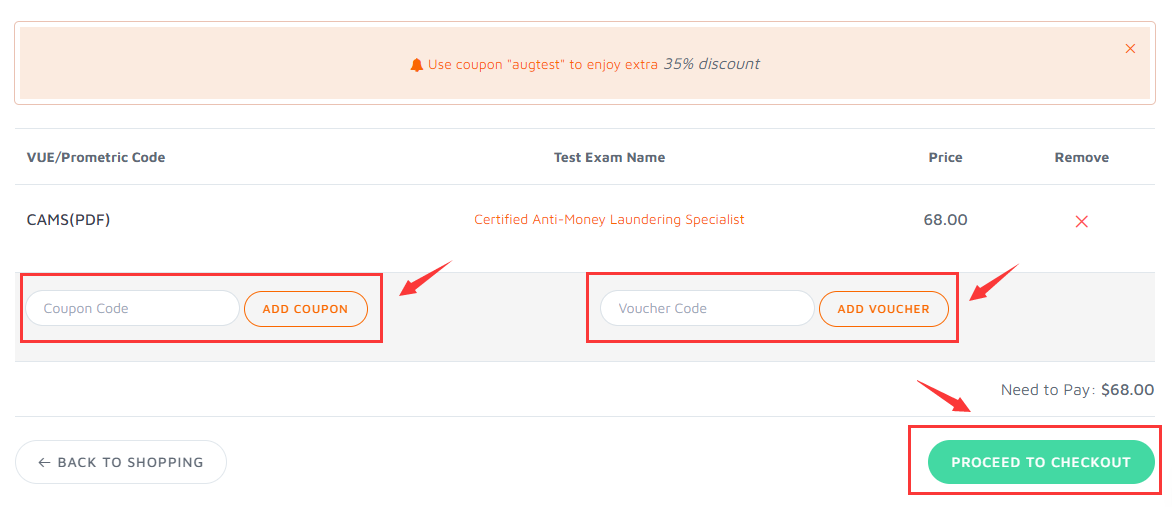 6.In this page, you can use the bonus points you have to deduct the money. After confirming your receiving email, please choose to pay with your Credit Card or Debit Card.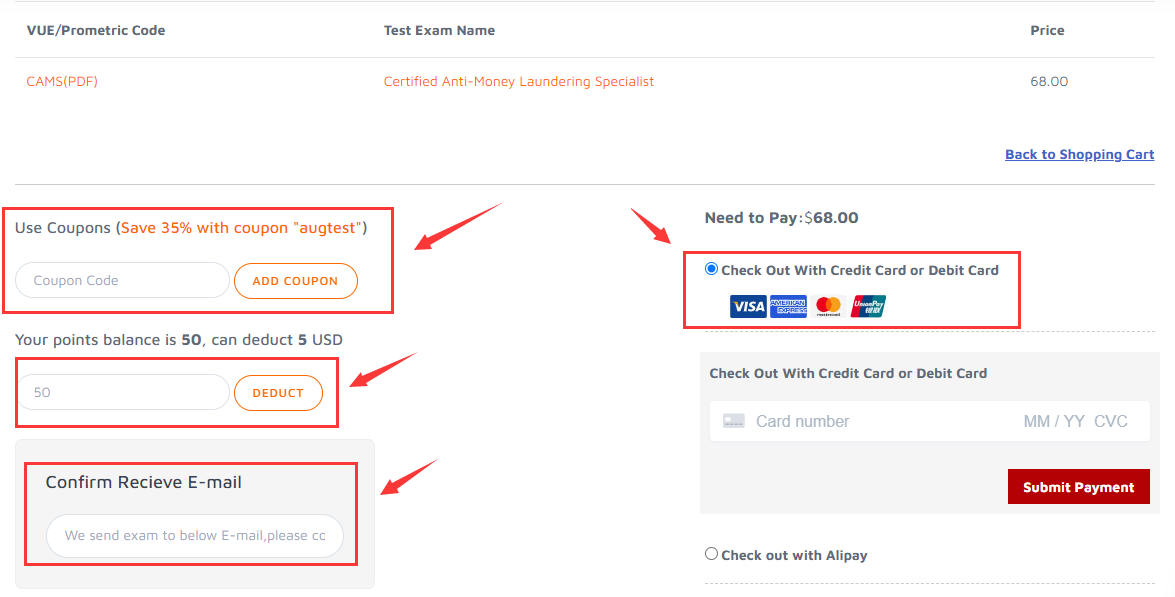 If you want to pay with Paypal, please feel free to contact us via [email protected]
After you finish your payment, you can download the PDF file immediately, and we will send the software version to you asap if you purchase software version. In our working time, we will send the exam to you in 10 minutes. In our non-working time, we will send the exam to you ASAP, no later than 12 hours.
If you are in China and can't use PayPal, you can choose Credit card or Alipay to complete the payment. If you have credit card, please follow step 6; if you do not have credit card, you can scan our Alipay QR Code to pay. It is easy.
Working time:
GMT+8: Monday- Saturday 8:00-18:00
GMT: Monday- Saturday 0:00-10:00