We all know that H12-261-ENU exam is a HCIE-Routing & Switching V3.0 test. If you are planning to earn HCIE-R&S certification, you need to take and pass H12-261-ENU exam. Our new updated HCIE-R&S H12-261-ENU real exam questions are helpful in your preparation. Earn HCIE-R&S certification, you will have a comprehensive and in-depth understanding of large and medium-sized complex networks, master the technology of large and medium-sized complex networks, and have the ability to independently design various complex networks and implement design using Huawei routing and switching equipment.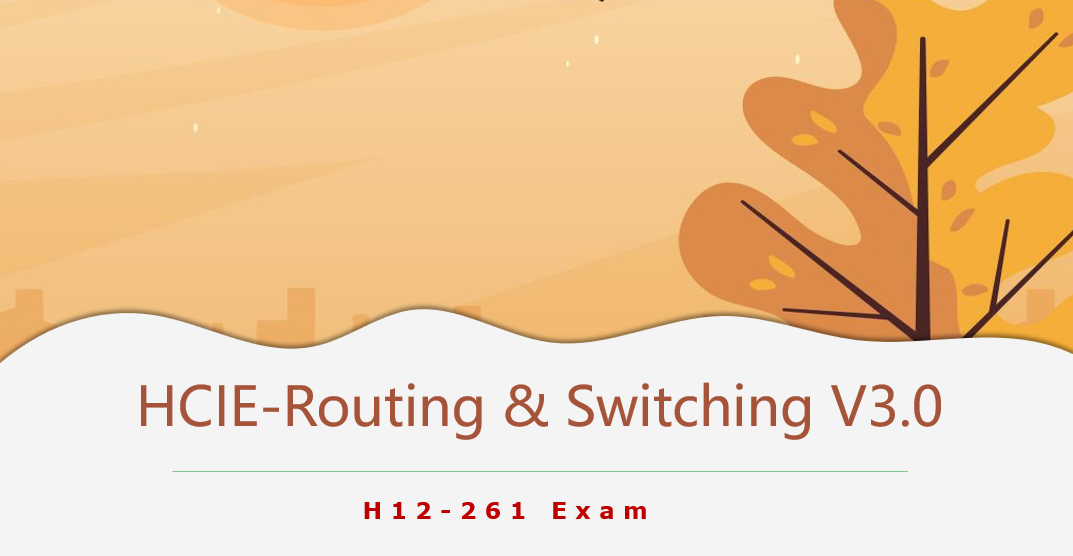 HCIE Routing & Switching V3.0 vs V2.0, you can check the the details in the following table, which I collected from Huawei official website.

HCIE Routing and Switching expert certification, positioning for the construction, optimization and management of large and medium-sized complex networks, including interconnection between different networks and various router switches, solving complex connection problems, using technology solutions to increase bandwidth and shorten corresponding time, Maximize performance, enhance security and support global applications, troubleshooting complex networks, etc.
Huawei certification system is based on Huawei's experience in ICT talent development and a deep understanding of the industry. Based on Huawei's "platform+ecology" strategy, Huawei's new ICT technology architecture around "cloud-pipe-end" collaboration, including ICT architecture certification, ICT developer certification and industry ICT certification, which is the only certification system covering the entire technical field of ICT.
HCIE is an expert in the Huawei certification level.There are 5 different HCIE certification. List all of them below.
HCIE-Enterprise Communication
H11-879 HCIE-Enterprise Communication(Written)
HCIE-Cloud Computing
H13-531 HCIE-Cloud Computing (Written)
HCIE-Data Center
H13-431 HCIE-Data Center(Written)
HCIE-Storage
H13-629 HCIE-Storage (Written)
HCIE-Routing & Switching
H12-261 HCIE-Routing & Switching (Written)
From the details of the above information, you can find that I only list the written exam for each certification. If you want to earn related certification, you also need to take lab and interview exams. We provide latest real exam questions for the written tests, which will be helpful for you to take the tests.