News about HCIE-Storage from Huawei official website, HCIE-Storage V2.0 will be released on June 30, 2019. So after the date, you can take HCIE-Storage V2.0 to earn the certification. HCIE-Storage certification is divided into four aspects: unified storage solution, mass storage solution, data protection solution and data migration solution, covering storage technology and planning, deployment, maintenance and optimization of Huawei's main storage products and solutions, including the best practices storage in the mainstream OS and DB applications.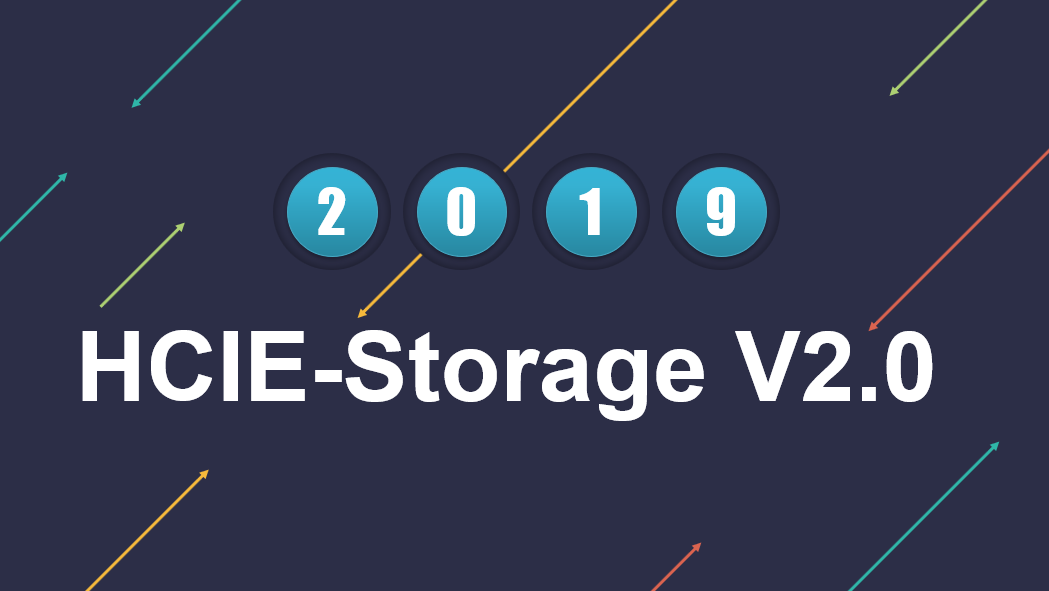 HCIE-Storage is an inspection and certification of the overall solution and skills of enterprise IT storage. With HCIE-Storage certification, it proves that you have mastered the software functions, software module architecture, interface operation, routine maintenance and common troubleshooting methods of Huawei's various storage systems and servers. Engineers with HCIE-Storage certificates have the ability to improve enterprise data storage, management and information applications, cope with complex scenarios and serve high-end customers.
We all know that H13-619 exam is a written test for HCIE-Storage certification. The current version of HCIE-Storage is V1.5. Let me show you the differences between Huawei HCIE-Storage V1.5 and V2.0 below.
HCIE-Storage V1.5 exams contain Huawei OceanStor Converged storage systems, Big Data storage system, Storage Solutions (Backup and Disaster Recovery), Data Migration and integrations with virtualization and database applications.
HCIE-Storage V2.0 exams contain Huawei OceanStor converged storage systems, cloud storage system, storage solutions (data migration, backup and disaster recovery).
From the above information of HCIE-Storage V1.5 and V2.0, we can know that Huawei HCIE-storage V2.0 optimize some sections, compare to HCIE-Storage V1.5. If you decide to earn Huawei HCIE-Storage certification, please pay more attention to these.
Engineers who have obtained the HCIE-Storage certificate are recognized for their comprehensive and in-depth understanding of information storage technologies, expert capabilities for complex applications in the storage space, mastering the design, deployment, maintenance and optimization of ICT data center information storage solutions, and the use of Huawei storage. Product builds the comprehensive capabilities of the enterprise information storage platform.