PCSSA Version 8 certification is much hot among Pegasystems certifications. Many candidates want to earn this certification. The Pega Certified Senior System Architect (PCSSA) certification exam is Pega Certified System Architects who wish to increase their Pega skills. To earn PCSSA Version 8 certification, you need to earn CSA or PCSA Certification (any version) and pass Pegasystems certification PEGAPCSSA80V1_2019 exam.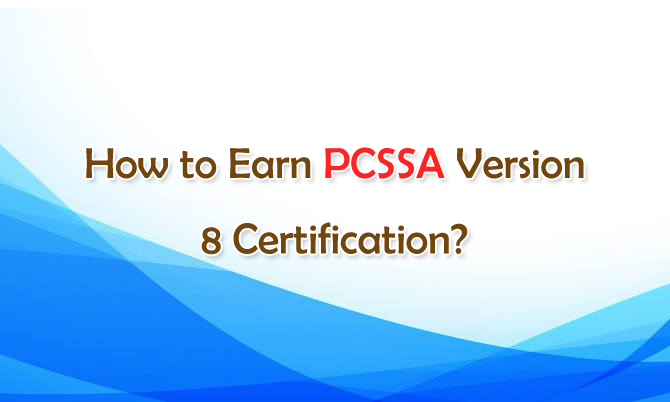 Earn CSA or PCSA Certification (any version)
CSA or PCSA certification is a prerequisites for PCSSA Version 8 certification. Pega Certified System Architect PEGAPCSA80V1_2019 exam is a required test for PCSA Version 8 certification. Passing PEGAPCSA80V1_2019 exam is the first step for you to get certified. Our new cracked Pegasystems PEGAPASA80V1_2019 real exam questions are valuable for you to pass the test.
Pass Pegasystems PEGAPCSSA80V1_2019 Exam
The Pega Certified Senior System Architect (PCSSA) certification validates the ability to use Pega to design and build for reusability across multiple lines of business.
Study PEGAPCSSA80V1 Exam Information
Type of Exam: 60 question exam
Length: 90 minutes
Passing Grade: 70%
Questions type: scenario questions, multiple choice questions and drag/drop items
Learn PEGAPCSSA80V1 Exam Topics
Application Development (20%)
Case Management (18%)
Data Modeling (2%)
User Interface (14%)
Reporting (5%)
Information Exchange (18%)
Security (3%)
Deployments (13%)
Mobility (7%)
Use PEGAPCSSA80V1 Real Exam Questions
We have cracked the latest Pegasystems PEGAPCSSA80V1 real exam questions, which can help you test the above topics. With all of PEGAPCSSA80V1 real exam questions, you can prepare and pass the test well. Share some PEGAPCSSA80V1 real exam questions and answers below.
1.You need to localize correspondence into a language that is unavailable in the Pega language pack.Which option satisfies the requirement?
A. Run the Localization wizard and add translations to Translation.html.
B. Create the Translation rule manually and include the rule in the application ruleset.
C. Leverage translation services SOAP calls and enable records for translation.
D. Configure a field value record that contains the correspondence text.
Answer: A
2.How do you test UI forms for suitability for users with visual disabilities such as Deuteranopia (red-green confusion) or Tritanopia (yellow-blue confusion)?
A. Enable the Live UI tool.
B. Use the Accessibility Inspector.
C. Unit test section rules.
D. Use a screen reader.
Answer: B
3.Which piece of application content do you localize by using a Field Value rule?
A. Labels and drop-down values on a section rule
B. Logos or other images on a harness rule
C. User instructions in a paragraph rule
D. User-editable text in a correspondence rule
Answer: A
4.Identify two options for passing data between a Pega application and a webpage containing a web mashup. (Choose two.)
A. Use the attribute data-pega-event-onpagedata.
B. Use REST methods to call Pega microservices.
C. Call a Pega API function from the host server.
D. Call the function pega.web.api.doAction().
Answer: AD
5.A requirement states that the Users role cannot open a purchase request during the Audit stage of the case life cycle.How do you configure the case stage to satisfy this requirement?
A. Apply an Access When record.
B. Apply a When record.
C. Apply a Privilege record.
D. Apply an Access Deny record.
Answer: A
After you earn CSA or PCSA certification and pass Pega Certified Senior System Architect (PCSSA) 80V1 PEGAPCSSA80V1 exam, you can earn PCSSA Version 8 certification.