News for IBM candidates, IBM Cúram SPM V7.X Application Developer C1000-004 real exam questions are available for you to pass the test. IBM C1000-004 exam is an associated one for IBM Certified Application Developer-Cúram SPM V7.X certification, which certifies that the successful candidate has important knowledge, skills, and abilities necessary to design, build, execute, and deploy Curam SPM V7.X applications. The following steps can help you prepare the test well.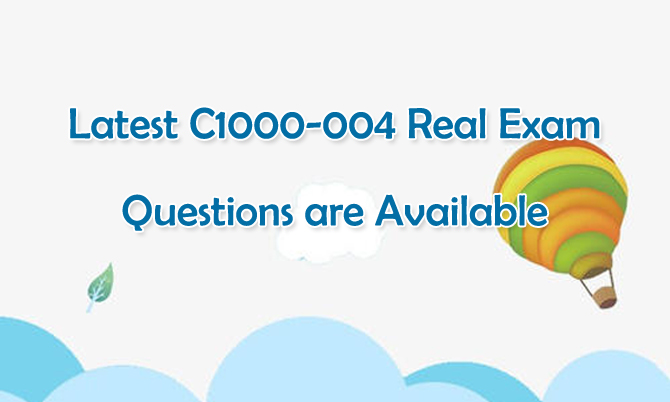 Study IBM C1000-004 Exam Information
IBM certification C1000-004 exam information can help you have a basic understanding of the test.
Number of questions: 70
Time allowed: 90 mins
Number of questions to pass: 45
Available Languages: English
Read C1000-004 Exam Topics
In real IBM C1000-004 exam, the questions are related to the following topics.
Section 1: IBM Cúram SPM Technical Infrastructure 21%
Section 2: Server-Side Development 30%
Section 3: Client-Side Development 20%
Section 4: Server-Side Customization 21%
Section 5: Client-Side Customization 8%
Learn IBM C1000-004 Real Exam Questions
IBM C1000-004 real exam questions contain 70 Q&As, which can help you test all the above exam topics. Share some IBM C1000-004 real exam questions below.
1.Which two statements about port-processing informational messages are true? (Choose two.)
A. The INFORMATIONAL element is used to display the messages.
B. failOperation() is called to return the messages.
C. Messages can be logged using the setLoggable method.
D. Messages are added with type InformationalElement.InformationType.kError.
E. Informational messages must be converted to a list of structs before they are returned to the client.
Answer: AB
2.Which statement about developing pods IBM Cúram SPM is true?
A. UIM pages that display pods must include PodContainer.vim.
B. PodLoader classes call renders to generate HTML for each pod.
C. UIM pages source HTML from the PodContainerInterface to display the pods.
D. The PodContainerManager reads properties files to determine the pods to display for the page.
Answer: A
3.Which two class types can be modeled in IBM Cúram SPM? (Choose two.)
A. default
B. rest
C. batch
D. fa?ade
E. inboundprocess
Answer: DE
With all of IBM Cúram SPM V7.X Application Developer C1000-004 real exam questions, you can prepare and pass the test easily.